The Richelieu DNA in action
Our organization focuses on our clients' concerns. Each of them has access to dedicated, agile and professional employees.
Exclusive and personalized financial services
We focus on 3 major areas of services: wealth management planning, real estate financing solutions and tailored management of investment portfolios. Performance is at the heart of our client strategy. Our discretionary portfolio management and our personalized mandates represented a large part of our activity with performances that deserve to be highlighted and acknowledged.
We have organized ourselves ourselves around 5 key market segments: Europe and Monaco, Middle East/Levant, Eastern Europe/Commonwealth of Independent States, Africa and we are recruiting new bankers to support us. We have foreign partners, notably in Cyprus and Abu Dhabi (Banque Richelieu GCC), with whom we can build tailor-made offers.
The overly standardized approach of some financial institutions in terms of both compliance and documentary formalism is often incompatible with high-end international clientele. We strive to adopt a pragmatic, agile and rapid approach to decision-making without ever over-interpreting or replacing the competent authorities, without derogating from strict compliance with regulations. Fully understanding cultural differences, our employees from 12 different nationalities, speak nearly 15 languages to ensure greater personalization of customer relations.
We also support our independent managing partners within a dedicated team in order to provide them with a platform and adapted business solutions with integrated and multilingual services.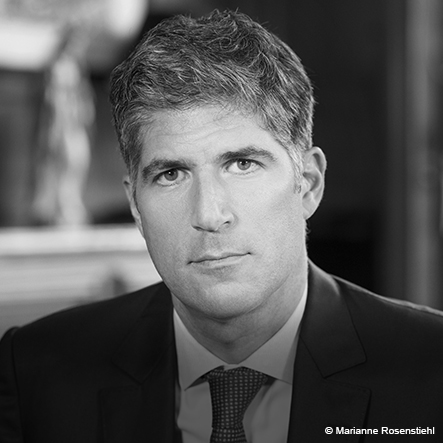 Chairman of the Compagnie Financière Richelieu
Antoun Sehnaoui has been Chairman and CEO of the SGBL Group since 2007. In 2018, he became Chairman of Compagnie Financière Richelieu, a Paris-based holding company currently comprising Banque Richelieu France, Banque Richelieu Monaco and Richelieu Gestion. He is also involved in other sectors such as real estate, cinema and media.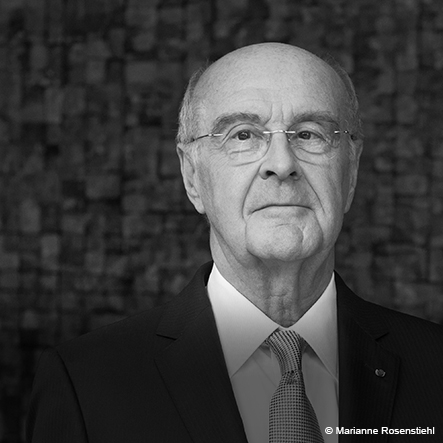 In recent years, Jacques-Henri David has been Chairman of the Financial Activities Control Commission of the Principality of Monaco. He began his career at the Banque de France, before joining the cabinet of the French Minister of Finance, which he headed in 1980 and 1981. CFO and then CEO of Compagnie de Saint Gobain between 1985 and 1989, he was the founder and first Chairman of Banque des PME, now BPI France, before becoming Chairman of Deutsche Bank AG in France from 2000 to 2009.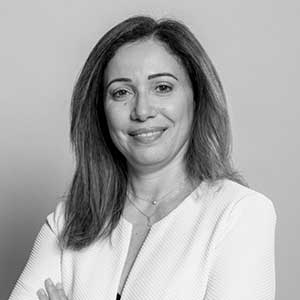 Permanent Representative of Compagnie Financière Richelieu - Board Member
Nadine Khairallah initially held the position of Chief of Staff of Compagnie Financière Richelieu in 2018, then, from November 2019, that of Deputy Chief Executive Officer. She is also the CFR Representative on the Board of Directors of Banque Richelieu Monaco and Richelieu Gestion and the Supervisory Board of Banque Richelieu France. She previously held several positions within SGBL.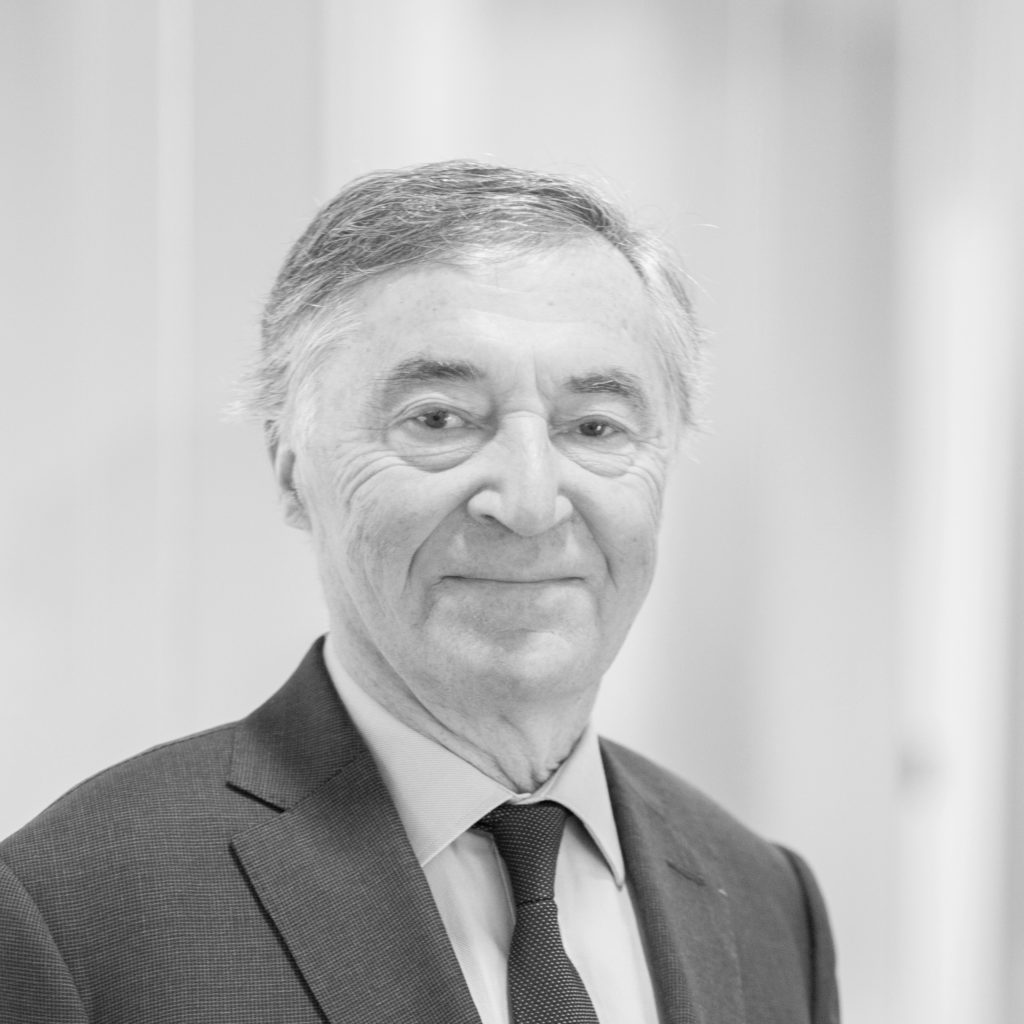 Thierry Pascault began his career as Head of Banking Practices at Booz Allen & Hamilton in 1976. He co-founded Telesis in 1987, before becoming Senior Partner at A.T. Kearney from 2000 to 2015. He is currently a Board Member of BGFI Holding Corporation and Banque Richelieu Monaco. Thierry Pascault has more than 35 years of management consulting experience in financial institutions in strategy, organization, operational efficiency and control.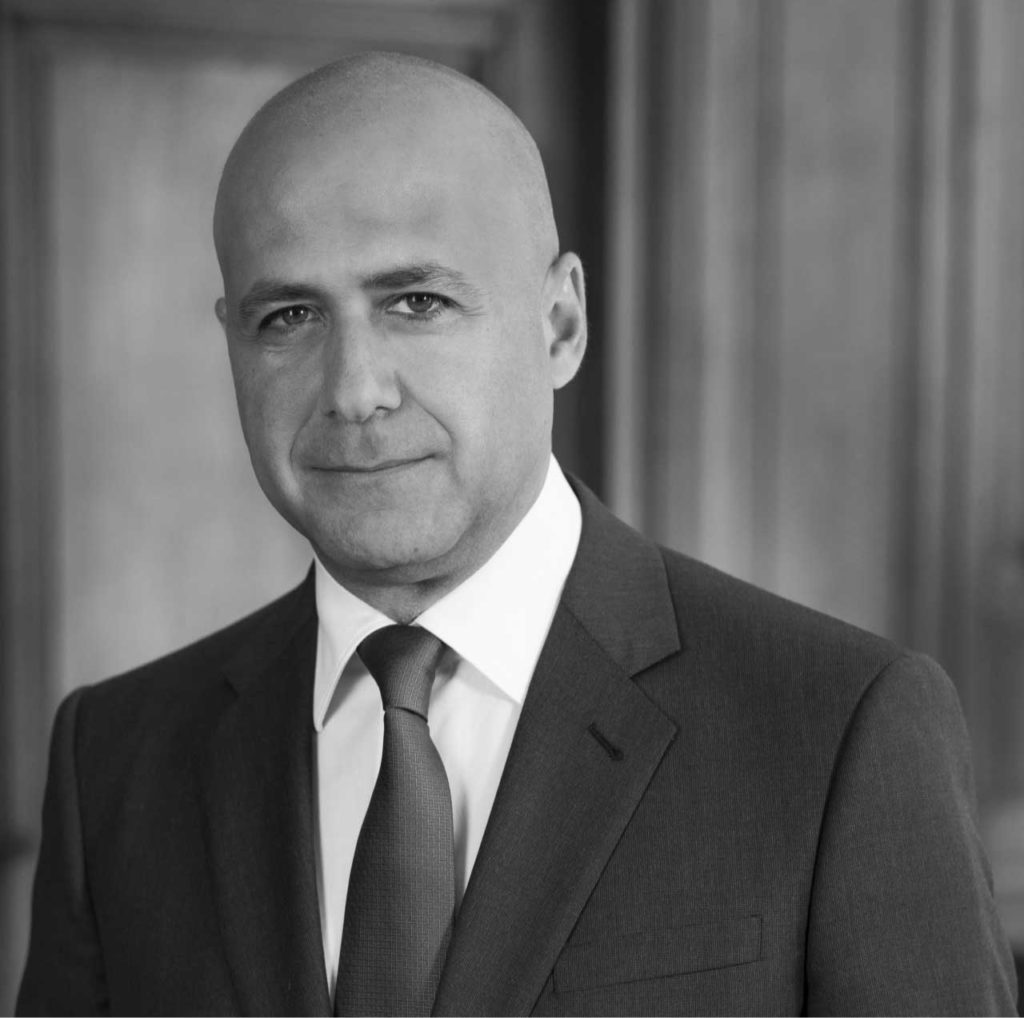 Georges Saghbini joined the SGBL Group in 1996, where he is currently Deputy Managing Director. He is also Chairman of SGBL Insurance and sits on the Board of Directors of the SGBL Group's subsidiaries in Cyprus and Abu Dhabi.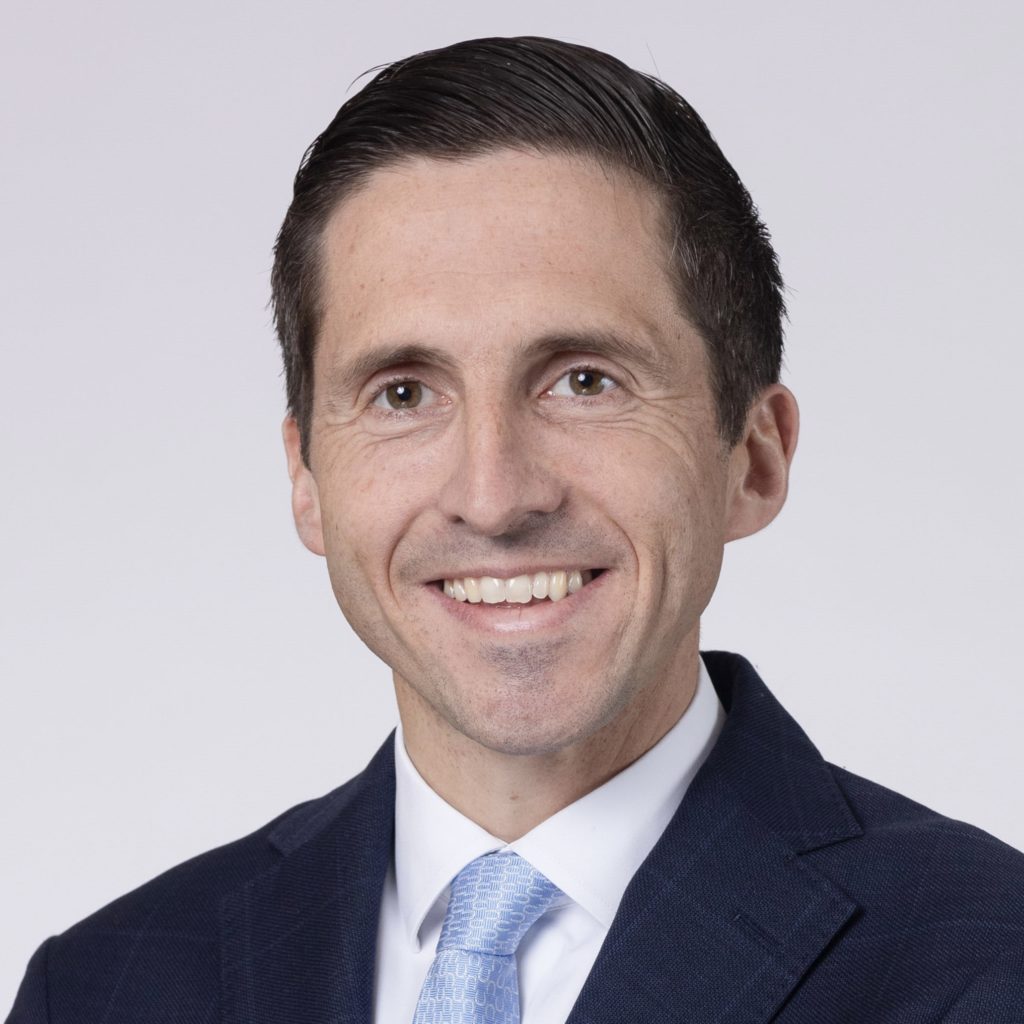 General Manager & Chief Executive Officer
40 years old, Thomas Lhuillier graduated from the Victoria University of Wellington and the University of Paris 1 Panthéon-Sorbonne. He started his career in 2006 at Crédit Foncier de France and in 2008, he took over the management of the English-speaking clientele of the Monegasque branch. In 2011, he joined the Société Générale Group as a Developer for international UHNWI clients. He thus contributed to the commercial development of Société Générale Private Banking Monaco before heading the real estate financing department in 2014, and then the development department in 2015. In 2017, he was appointed Commercial Director. He will leave his position in 2018 to become Deputy General Manager of Banque Richelieu Monaco. With his experience in international private banking, his knowledge of the Monegasque financial market and his skills in Private Banking, Thomas Lhuillier's mission is to steer the growth strategy of Banque Richelieu Monaco.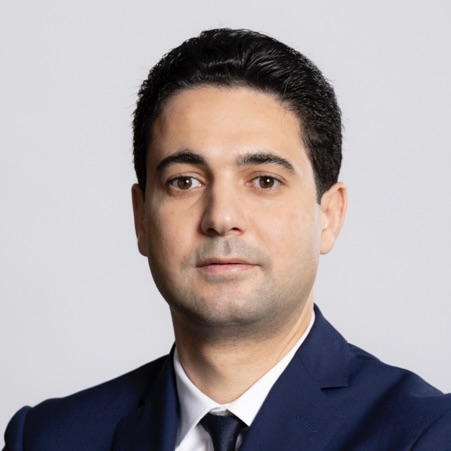 Deputy Chief Executive Officer
Slim Jaziri is 42 years old and holds a Master's degree in Market Finance. He started his career in 2004 as a research and IT development engineer. In 2007, he joined Société Générale Group where he successively held the positions of Quantitative Research Engineer, Head of a Credit and Market Risk Modeling Unit and Senior Credit Officer in charge of risk supervision for international corporate financing. He was then Risk Director of Société Générale Private Banking Monaco. In 2018, he joined Compagnie Financière Richelieu at its creation as Risk Director of the Richelieu Group. As part of his duties as Deputy Chief Executive Officer of Banque Richelieu Monaco, Slim Jaziri is particularly in charge of Operations, Treasury, IT, Human Resources, Legal and Regalian Functions.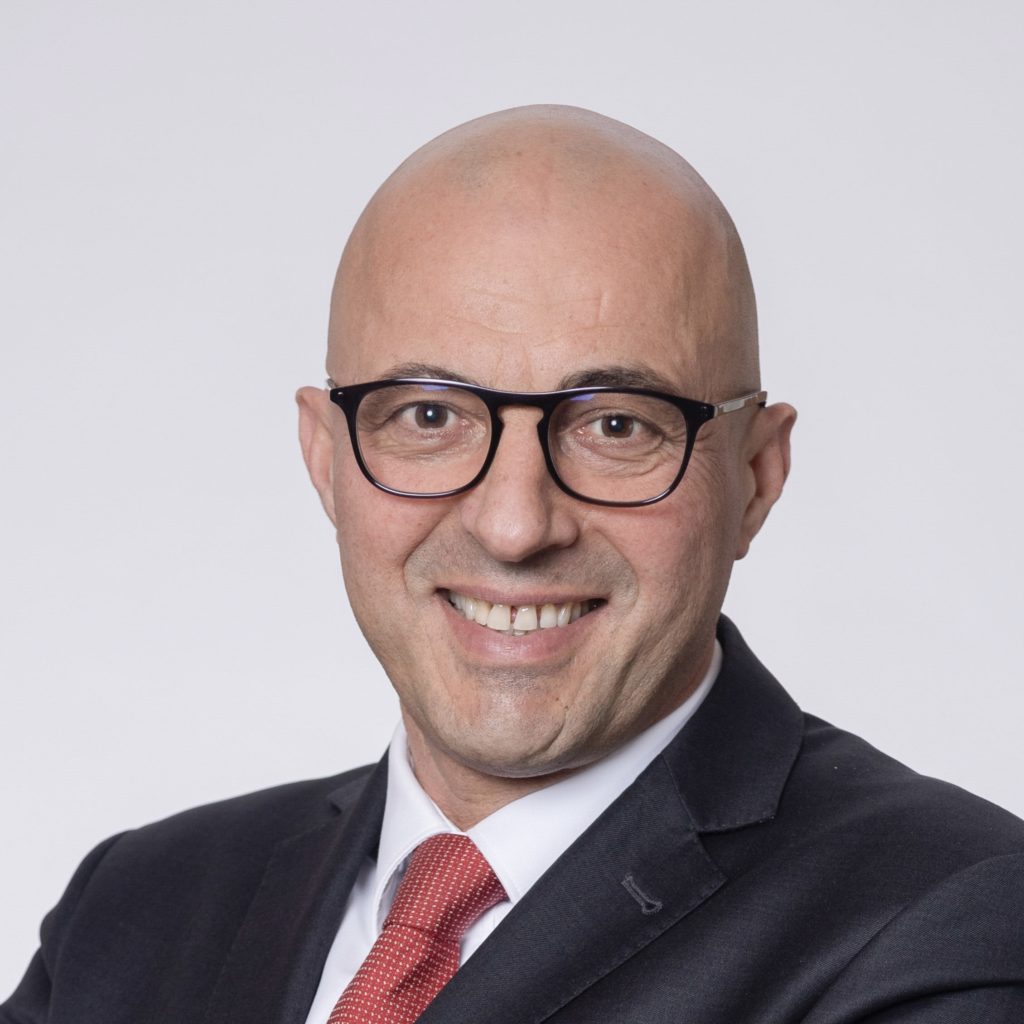 Deputy General Manager & Chief Financial Officer
Gérard Lafitte has been Deputy Chief Executive Officer of Banque Richelieu Monaco since 2018 and also Chief Financial Officer since 2007. Graduated as a Certified Accountant, he began his career in the audit, accounting and consulting sector in France in 1993 and then in Monaco with PWC before joining KBL Monaco in 2000.